Of all the companies in the NBT Equities Research universe, none creates as much buzz (on both sides of the fence) as VelaTel Global Communications (the new name of ChinaTel Group).
From where we sit, it remains one of the most-compelling opportunities around … and certainly THE most-attractive opportunity in the niche it is filling and customizing for itself.
The name may have changed to reflect the company's growing global presence, but the same factors that drew us to this stock are still firmly in place. Let's take a look at some of their recent short-term developments that reaffirm our longer-term expectations for the ultimate success of both the company and the stock.
ZTE, VelaTel (Formerly ChinaTel) Partnership Continues to Expand
According to ZTE Corp. press releases, their dual-band Wi-Max/2.5Ghz TD-LTE base station equipment will be ready in the July/August time frame, and VelaTel Global Communications (formerly ChinaTel) reports they will be included in the Peru base stations.
According to the telecom press, ZTE is reportedly working on a TD-LTE base station for 3.5Ghz spectrum as well. Although that's still at least 18 to 24 months out, this could be very important to the Golden Bridge Network deployment.
But with China Mobile doing EVERYTHING it can to support the TD-LTE standard worldwide, our judgment is that VelaTel being in the TD-LTE "camp" opens up a lot of opportunities for VelaTel and ZTE with TD-LTE as they pursue world domination in green-field 4G mobile data networks.
In other words, it CAN'T hurt to be in the same camp as the world's largest wireless network operator with over 500M customers … that is China Mobile.
In short, NBT thinks the TD-LTE move IS the right play … one that will pay off handsomely from support by China Mobile and the TD-LTE ecosystem of handset and base station equipment players.
China Mobile lost the 3G standards war. But in all the messages we get from EVERYONE in China … it is NOT going to lose the 4G LTE standards wars. It is going to be a big part of this marketplace going forward, and VelaTel is the way investors will benefit when China Mobile emerges victorious this time around.
SINO Crossing Ltd.

VelaTel CEO George Alvarez reports that their fiber optic network subsidiary Sino Crossing Ltd. is now on track for 14k of fiber networking being "lit" (up from 9k initially reported) and operational by the fourth quarter in China.
As previously reported by VelaTel, ZTE is providing the entire fiber-optic networking equipment for Sino Crossing with the same 85% vendor-financing deal. VelaTel has already paid the cash deposit for the 14k of fiber optic equipment.
But that's not all. VelaTel is already in negotiations for wholesale backhaul deals to sell unused capacity to major telcos and data networks. NBT expects MANY of these deals with the 10,000% explosion in consumer data consumption reported in China as video over the Internet explodes in China as in the rest of the world.
Again … the BIG value here is by OWNING (not renting) its own data backhaul network. VelaTel and its partner Golden Bridge Networks avoid backhaul fees that consume about 25% of revenue from data network revenues.
This means that ALL that revenue that WOULD go to China Telecom NOW goes to VelaTel via its Sino Crossing subsidiary.
And because they control the company, 100% of that revenue NOW will be consolidated onto the income state of VelaTel.
Voice over Data Networks in China
Also understand that Voice-Over-LTE (VTLE) and Voice-Over-Internet Protocol (VOIP) is very small part of the data world in China. Skype is resold as a service by a national ISP network.
Because Golden Bridge Communications Network and VelaTel own ISP licenses in the top 26 China cities AND VelaTel will soon have the backhaul data network needed to provide VLTE or VOIP services, EXPECT to see VelaTel provide a VERY competitive VOICE application to consumers in China.
You've no doubt seen the "Magic Jack" ads in the USA -- $24.95 for local and long distance for a YEAR. That is VOIP … and, believe it or not, Magic Jack makes a LOT of money on that deal.
We expect a similar deal from Golden Bridge and VelaTel in China … ALL over China. One billion Chinese who talk a LOT on the phone and are VERY thrifty is a magic market to go after.
Golden Bridge Network's dual-band Wi-Max/TD-LTE network on track to launch in Q4. VelaTel is entering its purchase order for equipment over the next few weeks. They expect the first batch of dual-band Wi-Max/TD-LTE base stations 2-3 weeks after order.
The cash part of the order is already funded … and ZTE will, as per their agreement, provide 85% vendor financing (5% over five years) for the balance of equipment.
CECT-Chinacomm Network Negotiations
CECT-Chinacomm's Chinacomm Network is still scheduled to be released this month. They are concentrated in Beijing, Shanghai and Shenzhen.
VelaTel is still negotiating a final deal for their 49% interest in the network. Alvarez reports no significant progress on a mutually suitable agreement to completing the 49% acquisition deal for the network.
East European Network Deals
From the eight country Letter of Intent (LOI) deals in Eastern Europe reported earlier by VelaTel -- Georgia, Kazakhstan, Albania, Croatia, Macedonia, Slovenia, Montenegro and Russia -- they are moving ahead.
CEO Alvarez reports they are confident they will close up to three of the existing LOIs into full contracts by July and still have 5 additional countries under significant due diligence and negotiations.
NBT has created a pro-forma on these separate deals based on capital and operating expenses (CAPEX and OPEX) supplied by VelaTel and ZTE and population penetration assumptions that are normal in the data network industry.
NBT calculations come to over $1.3 billion in network value, assuming all 8 countries are built and operated. This is assuming 75% ownership by VelaTel, 25% by 2.5Ghz spectrum owners and 24% in equity dilution for equity contribution via strategic or telcom investors.
Russian Data Network
VelaTel reports working on 3 different term sheets being negotiated with 3 different groups. Russia's 4 mobile networks have consolidated their 4G plans onto ONE green-field carrier -- and it is NBT's and others' analysis that their 4G networks are NOT going to be able to handle all that data traffic.
That opens a BIG opportunity for a green-field 4G data network that can be built at the low costs of the VelaTel/ZTE type.
Stay tuned.
Peru Network
According to Alvarez, VelaTel ahs created its own tablets (10" and 7" Android 3.0) for their PeruSat network as previously disclosed in their recent interview series with NBT in early May.
They have also developed their OWN branded Customer Premises Equipment (indoor, outdoor), USB dongles, MiFi cards, and netbooks with Wi-Fi/WiMAX chipsets ALL from their design and production teams in Taiwan.
As they have reported in a recent interview with Frost and Sullivan, they will have a very broad assortment of equipment from ZTE and Taiwan for the August launch in Peru.

NBT Valuation
We've created a valuation model for VelaTel, both consolidated and broken down to look individually at scenarios through 2015 for the Chinacomm, Perusat, Golden Bridge, Sino Crossing and its planned Eastern European networks.
Click on this link to view this presentation and access our in-depth analysis.
Bottom Line: With VERY conservative numbers NBT gets a $3-$4.25 per share valuation. Build out Russia … and include all 60 cities of the Golden Bridge network … and 29 with Chinacomm … and you add another $2-$3 per share in enterprise value.
We continue to see this as one of the most-compelling risk/reward opportunities in our NBT universe.
Catalysts for the Stock
From the new Eastern European contracts, to launching Peru in August, to Chinacomm network and Sino Crossing built out to Golden Bridge network opening 4Q (not including a large Russian deal) there are at least 12 important business and revenue impacting announcements on tap for the next six months for VelaTel.
As always, I will keep you informed about my meetings with VelaTel's top brass and any new developments we uncover at NBT that impact the company, shares and investors.
Join the Conversation
About the Author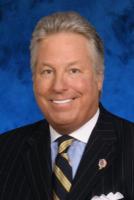 Founder and Editor-in-Chief for NBTEquitiesResearch.com. Contributor and Anchor for the Fox News Channel and Fox Business Network 2000-2013. Chairman & CEO of NBT Group, Inc., a boutique private capital investment bank and investor relations organization.